When we usually think of the influence of Japanese woodblock art, the first thing that comes to mind would be how it influenced the artworks of esteemed European painters at the time, like Claude Monet, Vincent Van Gogh, or Édouard Manet [4]. But did you know that the influence of the Edo period ukiyo-e, or pictures of the floating world, also transformed Western ceramics forever? Well, that's the beauty of Japonisme – the 19th-century craze of Japanese woodblock art, that extended beyond the art world!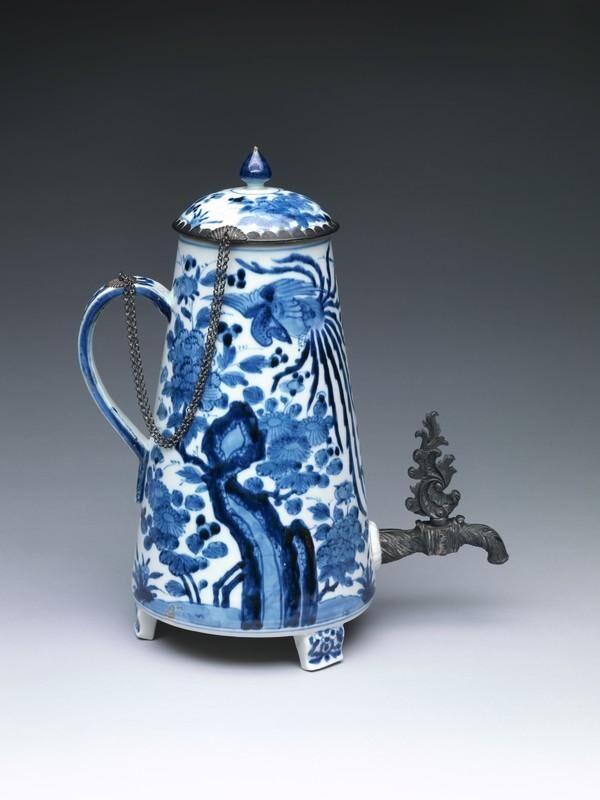 First coined by French art critic and collector Philippe Burty in 1872, the term Japonisme is unique in that it truly symbolizes the degree to which Japanese art bloomed all over the world after the country was forced to open its borders for western trade [1]. And when it comes to how it infiltrated the world of decorative arts, particularly ceramics and textiles, the etcher and sometimes painter Félix
Bracquemond comes to mind. A friend of the big Impressionist names like Édouard Manet, Bracquemond was an avid ukiyo-e collector and fan so to speak. But his passion for Japanese woodblock art extended way beyond just his collection after he stumbled upon Katsushika Hokusai's manga collection in his printer Auguste Delâtre's workshop. This manga belonged to a genre of storytelling through imagery in ukiyo-e, called Kacho-ga [2]. It had flowers, it had people, animals, and all sorts of natural elements, coming together to tell a story!
And that right there is what flipped a switch in our guy Félix. And he spread the word about the brilliance of what ukiyo-e prints could offer and decided to give them a more 3D touch by bringing them to the table of decorative arts [2]. At that time, around the 1860s, the Universal Exhibition of 1867 was about to happen. And Bracquemond had been commissioned to make some motifs for the table service. To say the least, the artist took the opportunity and ran with it. He proposed that these motifs be made with Kacho-ga prints on them, designed all by himself. And this was where can say, Félix Bracquemond officially became a part of Japonisme, becoming the first artist to ever copy Japanese prints off of a manga [2]. The merchant who had assigned the motifs was then so pleased, that he ordered 200 pieces of crockery with ukiyo-e print designs on them. And to say the least, Felix delivered well! And this set became the center of everyone's attention at the 1867 exhibition [3].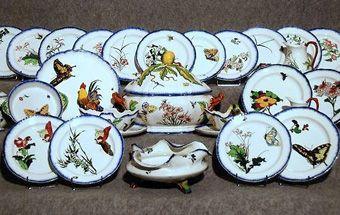 Coming to 1882, the ceramist got his own company and experimented with all sorts of things – the glaze, the area that the Japanese woodblock print should cover on a ceramic piece, the Impressionist touch to it, etc [4]. To say the least, his works spread to ceramists all over Europe, and a new era of ukiyo-e-influenced printed ceramics was born!
Of all Japanese woodblock prints, the Aizuri-e or Prussian Blue woodblock prints were preferred the most. Even so, western artists took the liberty of printing multi-colored ukiyo-e prints to blue and then etching them onto ceramics [5]. And this blue cutlery and ceramic industry are still quite well-liked all over Europe.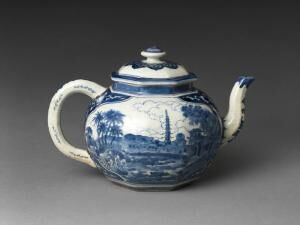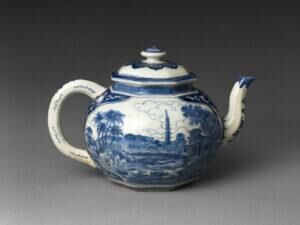 Overall, we have Félix Bracquemond to thank for his passionate whim of converting paper-based Japanese woodblock art to a more 3D form, and the Japanese woodblock art legends, for the marvelous prints that they left the world with. So the next time you see a printed dining room item, or a decorative vase with Prussian blue on it, do inspect for any signs of Japanese woodblock art on it! This form of art is indeed an homage to the people of the East who first brought this imaginative art to us.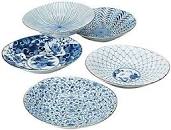 Please feel free to browse our current woodblock print collection for sale by clicking here.
Links
[1] Gallica, Gazette des beaux-arts, 1905, site gallica.bnf.fr
[2] Editorial, Artsy. "East to West: Katsushika Hokusai and Félix Bracquemond." Artsy, 23 Sept. 2013, https://www.artsy.net/article/editorial-east-to-west-katsushika-hokusai-and-felix.
[3] Omata, Marie. "'French Ceramics at the Time of Impressionism 1866-1886: Maturity of Japonisme'." The Japan Times, 16 June 2015, https://www.japantimes.co.jp/culture/2014/04/02/arts/openings-in-tokyo/french-ceramics-at-the-time-of-impressionism-1866-1886-maturity-of-japonisme/.
[4] Bozhok, Galyna. "Japanese Art and It's Influence on Western World." Medium, Medium, 4 Sept. 2020, https://gbozhok.medium.com/japanese-art-and-its-influence-on-western-world-1c0fc8fa62aa.
[5] "Japanese Porcelain on the European Continent." Omeka RSS, https://japanesevisualculture.ace.fordham.edu/exhibits/show/edo_porcelain/in-europe.