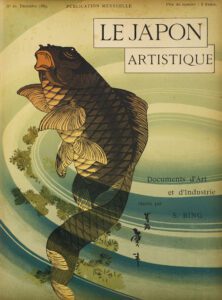 What is Artistic Japan (Le Japon Artistique)?
Siegfried Bing was the founder and editor of Le Japon Artistique, or, in English, Artistic Japan.  Artistic Japan became a niche but highly respected artistic magazine publication centered around the beauty of Japanese art – especially Japanese woodblock prints.
The European art community was ready for Japanese art by the time the late 19th century came around.  They were ready for fresh ideas and new inspiration, especially from a country that seemingly was exotic, esoteric, and closed off from the world.
In comes Siegfried Bing, a wealthy and prominent art collector and dealer from Paris, where he had move to from Hamburg, Germany.  After a stint studying art in the Far East, he became enamored and inspired by what he saw taking place, wanting to share this passion with acquaintances, friends, and business associates back home.  So, he decided to start a publication to show off his findings.
The  publication aimed to educate the public, and became a beautiful sight with high end printing featuring images of ukiyo-e, geishas, flowers, and scenes from the exotic land of Japan.  Further, the publication featured essays from leading experts, friends of Bing's, who would write essays on the ukiyo-e images and artists, as well as convey aspects of the art such as objects found in the images; those including, gorgeous colorful fabric, combs, and other household objects.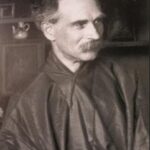 Artistic Japan (Le Japon Artistique) was well reviewed in America and in Europe.  In America, The Critic went on to call it "among the highest class of art journal".  The input from himself and his contributing editors made Le Japon Artistique the hands down authority in Japanese art.
Artistic Japan (Le Japon Artistique) was, originally in 1888, published on a monthly basis in a small magazine.  Subsequently, in 1890, after a number of successful issuances and years, Artistic Japan came out with a 6-volume exhausted publication of their complete monthly runs up to that point.  Herein, we offer the complete 6 volumes in English, for the first time ever published on the internet for free.